Down the Rabbit Hole of Metal Detecting
I decided to write this post in case it helps anyone else out there that is in the same type of situation I am in.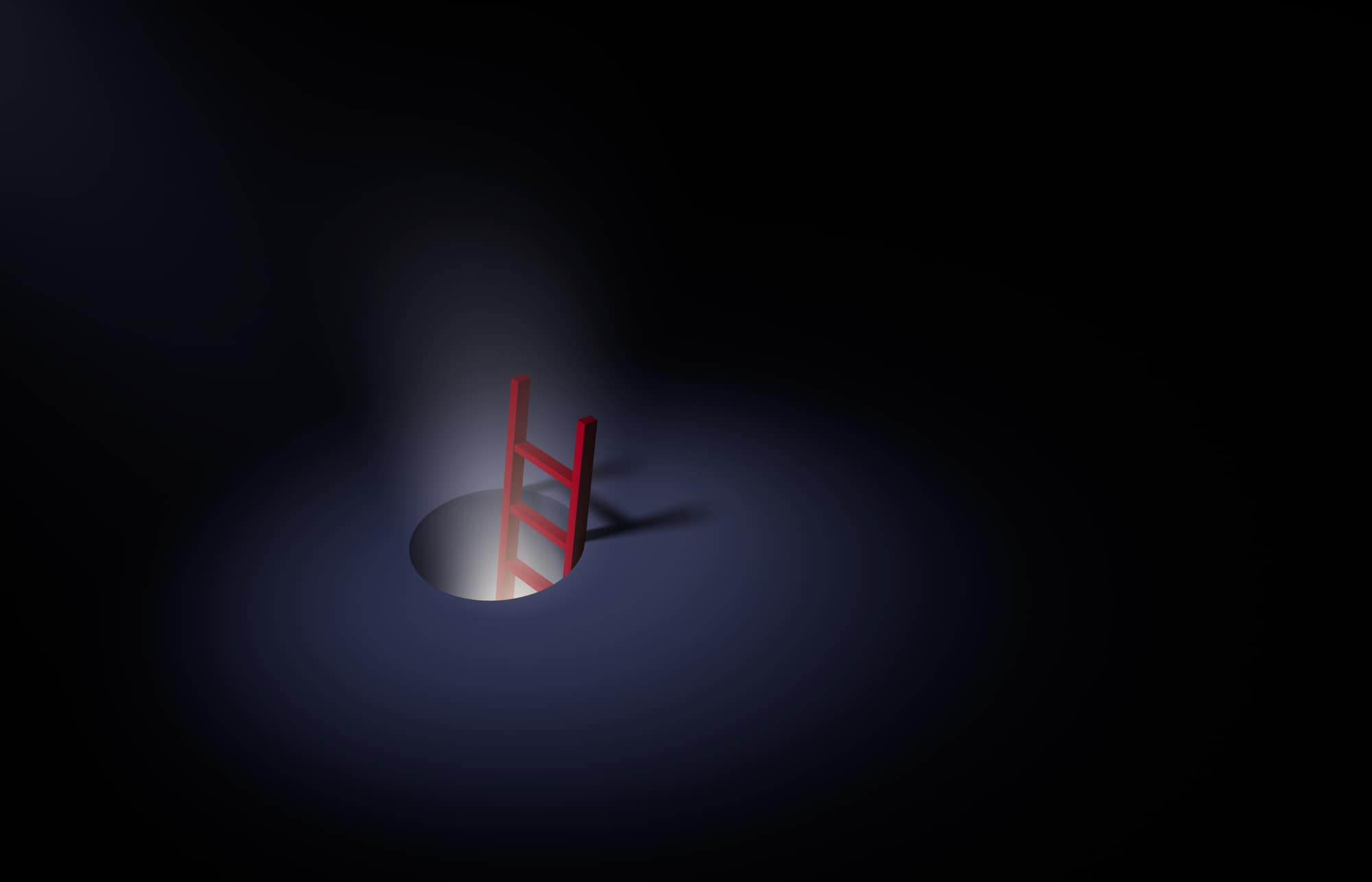 I Research Things a Lot
With all of the connectedness and information available to us at anytime from anywhere why wouldn't you research stuff?
I find it crazy people just go an buy something randomly. Without finding out if the features are good, or of the price is the best you can get. Unless it is some sort of urgent emergency situation I will buy from whoever has the cheapest price.
I will have to say, looking at things and researching them can get overwhelming sometimes, but if it makes you happier with the purchase you are going to make then I think it is a good idea.
Looking at Metal Detecting
I know people go metal detecting. I looked at it randomly about 5 – 10 years ago I think, and I put it in the basket of it being a cool thing to do when I was older. The machines I was looking at cost a lot of money. I'd have more money later on in life.
The benefits I see to metal detecting are:
You get to be outside, walking around and exploring areas. (I like walking and exploring)
You might learn about some local history
You might find something interesting and it might have some sort of value
So that went on the back burner and I hadn't really thought about it since.
I've done some geocaching over the years, which I like as it gets you outside to different places, looking for something someone has placed and hidden.
To me metal detecting is almost another level. Things could be hidden anywhere. Once you have found them, no one else can. I like that concept.
Back on the Radar
My nieces and nephew got a metal detector for Christmas. They have found some stuff with it and that lead me back into looking into metal detecting.
And for a complete newbie it has been eye opening. Sure with anything else there are many options. Cameras, cars, bikes etc, you name it and there are many many different models, features and things to wade through.
I guess I never really thought there would be so much choice in the metal detector world as well.
Which Metal Detector do You Buy
I think it depends on how you value things is the way I am going to put it.
There are markets out there that cater to everyone and every budget.
The example I think of is the one to do with tools. If you are just an average DIY type of person the idea is to buy the cheapest version of tool you need. Especially if it is a one off use type thing. If it does the job, that's great. If it breaks, or you need to use it more often, buy the best version of that tool you can.
This kind of thinking makes sense to me in this regard. I've used this principle, and 9 times out of 10 the cheap tool does the job. And will likely do the job the next time I need it.
But does this work for metal detectors?
Back to the Research
For someone that researches things a lot you begin to question where you should even start.
One thing I found surprising to me at least is the amount of community that is out there for detectorists.
There are a lot of forums, with a lot of people on there, updating what they have found, talking about new and old detectors and much more. Here's just a couple of notable mentions:
Paydirt Community NZ
Friendly Metal Detecting Forum
Detector Prospector Forum
Treasurenet Forum
Add onto that the YouTube channels, which range from unboxing videos, to testing videos, to people doing "live digs" where you watch them walking around waiting for the detector to beep, they then dig up and show what they have found.
Some of these channels have hundreds of thousands of views in total, some of the videos have massive numbers. Which blows me away a little bit.
Stuck in a Loop
For some reason I find all of this fascinating. So much so I've spent WAY too many hours consuming this content. Reading and watching, over and over.
This is next level on the research. At this point it is almost consuming. And I'm not sure why. I'm not normally at this level. Writing about it now I am hoping will snap me out of it.
The last time I was like this was many years ago when I kept looking at video cameras. The first type of camcorders that could record in 1080 definition. I think the amount of choice and information that was out there was at the same level of metal detectors.
That all went away as I won a camera in a competition. I still have that camera, and while it lacks in features compared to what I have now, it captured some great moments.
But What Detector Should you Buy
Only you can answer this question. And it depends on how you think about things. I'm not sure if the plan with the tools I mentioned earlier really works for these.
Now I have to state I don't own any metal detector, I haven't tried using any, so do your own research and hopefully don't get stuck in the loop I am in.
But… here is what I think about the matter.
If you want something super cheap that beeps, is for the kids, or is to find something just once, like a missing ring or a phone then there are a lot of cheap detectors out there. (Also you can ask in metal detecting groups, and someone will help you find your missing item I have learned)
Here is a top tip for you if you are in this boat.
If you see one for sale on Trademe, I can almost guarantee you can get the exact same thing direct from China a lot cheaper.
Because that is where the people on there are getting them from. And don't get me started on the stupid Wish app people seem to like. They just put a markup on things from China you could get yourself cheaper.
Anyways, if you want one under $100, or even a lot less, head to AliExpress have a look there.
The Thing to Remember When Researching
When you come across these sites with all of these people that are passionate about something. Remember they are passionate about it.
They have probably spent a lot of money on their hobby and in the case of detectorists they all seem to own a LOT of different machines. These people aren't just regular people, they have gone to the next level.
Why I Don't Want a Cheap Machine
I'd like a machine that is capable in different situations. One that can last a long time. I don't plan on buying another machine anytime soon after this first initial one (whenever that may be)
Is a super cheap machine better than no machine? Probably
Would it frustrate me with it's lack of abilities? Probably
Am I better saving that money I would spend on that cheap machine? I think so
And if I don't like any of this, if it turns out to be a terrible idea am I better with a better machine that has a higher resale value than a cheap machine which may just turn into another piece of junk in a landfill somewhere?
I'm at the point where I can value and see the benefit in not always going for the cheapest option around. Sometimes you really do get what you pay for.
What are the Options
From what I have read and seen on YouTube it sure feels like now is one of the best times ever to buy a metal detector. Why? Well there seems to be a lot of technology out there for great prices.
I'm not going into the higher priced machines here, they have great benefits, work well and have a loyal user base, but they are out of my price range for sure.
I'm only going to talk about two different options. These may work for your situation or they may not. There is a lot to research, luckily there is a lot of information and opinions out there.
Nokta Makro Simplex+
This is a recently released machine from a company called NoktaMakro. They are based out of Turkey and seem to be a disruptor in the metal detecting space.
Notable features of the Nokta Makro Simplex+ detector are:
the whole thing is waterproof to a depth of 3 metres
built in rechargeable batteries
can be ground balanced
wireless headphones
For the whole list of features check out the official page of this machine RIGHT HERE
The other machine to look at is the:
Minelab Vanquish 540
Another recently released detector, currently only available in a couple of large stores in the US. Being released in a week or so here and everywhere else it seems. MineLab is an Australian company.
This machine has 3 versions. 340, 440, and the 540. Check out the OFFICIAL PAGE HERE to see all the differences.
Notable features of the MineLab Vanquish 540 detector are:
uses Minelabs Multi-IQ frequency
removable rechargeable batteries
wireless headphones
red backlight
For all the features make sure to check out the official MineLab Vanquish 540 Page
And don't use my list as the only source or features, do some research, I just wanted to point out a couple of things.
Notes and Ramblings about the Simplex
To me I class these as mid range, I know for experienced detectorists they would say beginner or entry level. Price wise, for me they are mid range.
There is a lot of hype around the Simplex. It seems like a capable machine.
The problem or concern I have around this is that there is only one distributor here in New Zealand. They have a very shitty website, but looks like dealing with them via their Facebook page is the way to go.
Now of course you could get this sent from overseas. If you are looking into it, check out Ebay and look for sellers that offer free shipping. There is some guy from Turkey sending them around the world, and has good feedback.
If something goes wrong. You need parts, or something fixed is this going to be a pain in the ass to sort out? Or will it cost a lot in shipping it somewhere overseas?
Notes and Ramblings about the Vanquish
You can tell they are going after another manufacturer with this machine. It looks very similar to the Garrett Ace models. In fact, check out their promotional videos to see just how much they not so subtly go after them.
The downsides of this machine could be the red colouring of it. Initially I didn't like it, but then it grew on me. Seriously who cares about the colour at the end of the day. It is a marketing tool, and I can see why they went that way.
The machine is not waterproof. It does come with a rain cover which helps protect the control box if you get caught in a shower.
There are 2 distributors of MineLab in NZ, both seem like reputable companies that sell other things. They have good feedback and look like they would offer good after sale service and support.
If you are looking at this line of machines, make sure to compare all 3 models. Their features and what they come with vary greatly. Also the 540 comes in a pro version, which comes with another coil and headphones and batteries.
How Important is Being Waterproof?
I've found with certain products that getting stuck on a certain feature can be a costly undertaking. You have to realise that all the features mentioned are great, but they are part of the marketing machine. All there to make you want it, and pay for the better option.
I went down that path with the waterproof feature. It would mean that I would never have to worry about it getting wet. I could go into the water and not worry about it.
After a while once that wore off. I thought about it. Most machines out there aren't waterproof and people do OK.
I'm not sure how often I would actually be near some body of water. Let alone be in it with a detector fully submerged.
So while I like the idea that it would help in case of an accident. From a day to day viewpoint, the Vanquish would be OK, as the coil is waterproof.
Opportunity
From my research there seems to be a hungry audience of content. NZ history doesn't go back as far as other parts of the world. But we do have history.
Watching some of the US YouTube channels is interesting, they have a whole bunch of coins they pull up. They also know what each indicator probably means on their machine.
What would this look like for NZ? I think there is an untapped area for people in NZ to create similar content. With out history, our finds and our awesome landscape on display. Just something I wanted to throw out there.
Where to From Here
Well, hopefully I get out of this hole of looking at this stuff all the time. Hopefully this post will help with that, and maybe it will help you. If you have read to the bottom of this well done you, thanks for checking it out.
Do I need a metal detector? No
Can I afford a metal detector right now? No
Do I have more important things to do and spend money on? Yes
Do I want a metal detector? Yes